Airline tickets arrangement for international and domestic business travel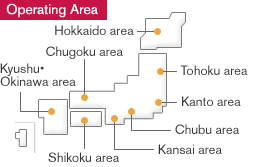 Travel service department has been supporting international and domestic business travel mainly for Nissan Motor corporate group.
Our service covers wide range of the country not only the Metropolitan area but also from Hokkaido area to Kyushu and Okinawa area.
Offered special discount from airline companies and hotels based on no less than 50000 cases annually, we are proud to propose cost saving plan for our clients.
We strongly support the reduction of cost in business travel.
Our professional team undertakes various procedures (booking air tickets, hotel room reservation, and application for visa, achievement management, report generation)
What your company is supposed to do is set guideline on business travel and observe it.
We support eliminating operational cost in every business travel.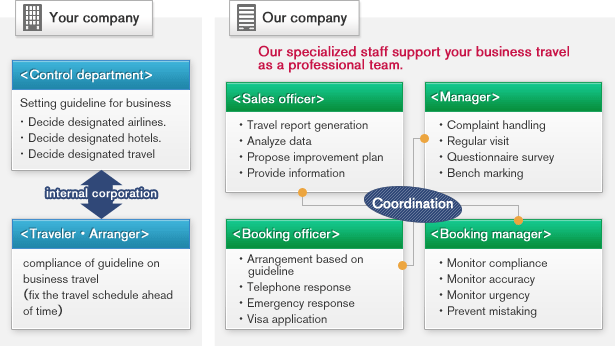 Click the button below to see how our team achieved up to 15% cost reduction.
We regard communication with customers as top priority and provide total support package for your business travel.
PDCA Management by Account Management Team

Account Management Team has been engaged in the following PDCA cycle, in view of Quality of Service and T&E Cost Saving/Reduction. Besides our team will provide the client globally with

BEST PRACTICE

in cooperation with our ATPI partners.
Acquisition of work permit and visa for expatriate employees.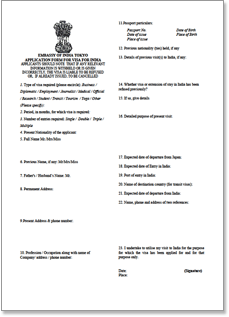 Expatriate employees, who support companies' overseas business have significant value in corporate strategy.
Those employees must acquire working visa in advance before they enter the country for business purpose.
We offer consulting service regarding acquisition of visas and latest information required when relocating.
Visa acquisition is highly professional operation.
Based on accumulated know-how and results through various overseas expansion cases of Nissan Motor corporate group, we offer highly qualified service.
Our specialized staff provide latest information in visa acquisition.